Why Finance Skills For Lawyers?
Speaking recently in an interactive session with a group of lawyers, prominent lawyer and a Senior Advocate of Nigeria (SAN), Paul Usoro has this to say;
"Every lawyer needs to go beyond the primary legal knowledge and skills they have, to acquire relevant financial skills. This will help them significantly improve their legal practice, they have to build competencies in financial management to aid their professional performance."
The Learned silk also added;
"A Law firm should be operated as a business concern. In the course of my practice over the years, I have come to understand the importance of financial literacy and it is commonplace that most Lawyers don't have sound knowledge of finance, assets, and liabilities. This hampers practice in some ways. With a vibrant knowledge of finance, you're able to improve your law firm management skills, manage your practice very well, and also offer advisory services on issues relating to finance to clients, where such is required."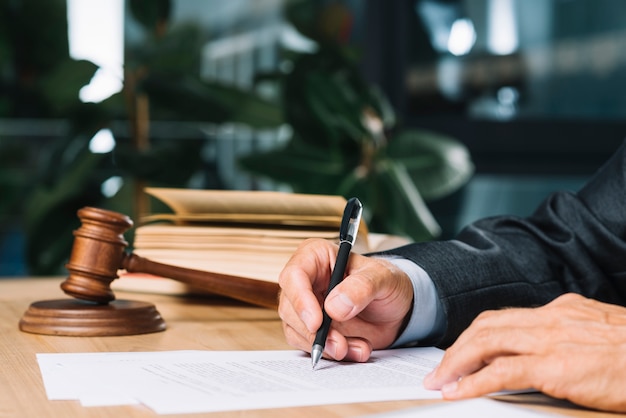 Upcoming Programs
KEMI AYODELE,ACA, LLB, BL,
Faculty Member
09:00 AM - 05:00 PM
Finance Training for Lawyers-Day 1
Registration of Participants.Financial Accounting.Question & Answer.Balance Sheet, Classification And Ratios.Question & Answer.Tea Break.Profit And Loss Account, Classification And Ratios.Question & Answer.Statement Of Cash Flow.Question & Answer.Lunch Break.Working Capital & Case Study.Question & Answer.Summary/ General Interaction/Feedback
Mr Oni Pius Wale (ACA, HND, PGDE)
Lead Faculty
09:00 AM - 05:00 PM
Finance Training for Lawyers-Day 2
Introduction to cash flow.Computation of ratios.Question and Answer.Introduction to Capital Budgeting and Capital Expenditure.Concepts of Discounting, Compounding and Annuities, Case Study. Question and Answer. Introduction to Business Valuation methods. Discounted Cash Flow.Business Valuation and Case Study.Cost of Capital. Question and Answer.Tea Break.Time value of money and implication in the corporate world. (Discussions with Participants based on the introductions). Open Session. Lunch Break. Introduction to Intellectual Property (IP) Valuation. Summary for the days training. Training evaluation form management for feedback. Issuance of certificate of participation to attendees. Photo Session.
Faculty Members
Testimonials
Chisom Laura Ikeudeoba
Very educative and detailed
Lekwa Victoria Ijeoma
Finance skills for lawyers training that was organized by OACO professional services was a very interactive class that left participants hungry for more. Most of the basic accounting knowledge I had before coming today was better understood by the help of our facilitator. thanks to chief J K Gadzama and Everlaw foundation for making this happen.
Lawrencer Machie
The training is robust and engaging, I have seen the need of financial knowledge in my legal practice. My eyes have opened a bit in this training. I desire for more knowledge. The trainer is a natural teacher. I appreciate the organizers of this training.